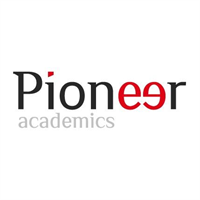 Pioneer Academics
30 S 15th St 15th floor
Philadelphia, PA 19102
For many Pioneer scholars, the topic they choose to explore in the program often changes once they begin working closely with their professor. Many students also revise their topics based on the advice other scholars provide in group sessions.
"Being able to share my findings with my professor and peers who validated and encouraged my unique voice gave me a lot of confidence and motivated me to grow intellectually," said Pioneer scholar Isabel (United States, psychology, 2021).
While conducting research is not something new to Pioneer scholars, the experience of delving into a topic with a professor and a group of their peers and writing a well-organized paper helped them develop new skills that they wouldn't have learned if they hadn't participated in the program.
Many scholars also find that the process helped them clarify their academic goals for college and their future careers. "Pioneer changed my perception of my career goals in the sense that it introduced to me how fun joining ...more
Posted at 5/27/2022 11:57:48 AM