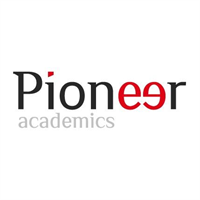 The Pioneer Research Program
Pioneer Academics
30 S 15th St 15th floor
Philadelphia, PA 19102
The Pioneer Research Program is a virtual research institute for outstanding high school students. It is selective and academically rigorous. It is the only online US college credit-bearing research program for high school students, offering research across STEM, social sciences and humanities.
Students can learn more about the Program's two academic terms by signing up for an online information session here.
Highlights
Overview
The Pioneer Research Program provides undergraduate-level research to intellectually motivated high school students around the world. The program is selective with a pedagogy developed and overseen collaboratively with Oberlin College.
In the rigorous academic system, students work in their fields of interest with a professor in small international groups, and then conduct research one-on-one with that faculty mentor, culminating in a full-length research paper. Faculty mentors hail from the most distinguished US research universities and liberal arts colleges. Since 2012, around 3000 students from 58 countries and regions have participated in the program. 
Examples of past research topics include Gravitational Waves and LIGO, The Political Economy of International Development, and Film Noir and Its Contexts. During the program, Pioneer Academics trains students through a research methodology seminar series, provides students with ethical writing guidance through its writing center, and, through Pioneer's collaboration with Oberlin College, grants students access to a comprehensive online library with a full suite of undergraduate databases, journals, and a collection of over 100,000+ e-books. Upon completing the program, a high school research scholar will earn college credit and receive an objective evaluation of their work certified by Pioneer Academics (which can be submitted along with students' college applications).
Students may apply to 28 different research areas including:
Anthropology
Architecture
Art History
Astronomy
Biology
Business
Chemistry
Computer Science
Culture Studies
Ecology
Economics
Education
Engineering
Environmental Studies
Film Studies
History
International Relations
Literature
Mathematics
Media Studies
Music/Music Theory
Neuroscience
Philosophy
Physics
Political Science
Psychology
Science, Technology, and Society
Sociology
The annual Pioneer Research Journal selects the best papers produced each year. Selected by double-blind review, less than 5% of students' work is selected for publication. The Pioneer Research Journal showcases the diversity and quality of Pioneer Scholars' academic work.
Tuition and Session Information
Pioneer offers two terms a year.
The 12-week summer-only term runs from June to August, letting students focus on their research without having to juggle their schoolwork as well.
The 25-week spring-through-summer term runs from February to July, allowing students more time to balance schoolwork and research while providing a 6-week break from early April to early June as these are heavy standardized testing times.
Both terms have the same number of sessions and content, however the work intensity of the spring-through-summer term is lower due to the term's longer duration. In either term, students have five international cohort sessions and five individual sessions or more if the professor sees necessary. Regardless of which term students are admitted to, students receive the same amount of program guidance, college credit, and program resources.
Tuition for the program is US$6,450, including:
International cohort sessions, one-on-one research sessions, and close engagement with faculty mentors and Pioneer program coordinators between sessions;
3 research seminars with Pioneer staff on research methodology, research technical matters, time management and academic soft skills, plagiarism prevention and topic development, plus a full complement of offline research enhancement resources;
College credit (two units, issued by Oberlin College);
Access to the Pioneer Writing Center for submitting research paper drafts;
Access to a comprehensive undergraduate online library, with a full suite of college databases, journals, and over 100,000+ e-books
Access to Pioneer's global alumni network of 3,000 past research scholars currently in the most distinguished colleges and professions.
Pioneer Need-based Scholarship
As part of its social mission, Pioneer Academies dedicates funds every year to provide need-based scholarships for students to participate in the Pioneer Research Program. These funds are limited and their use is restricted to cases in which a student's financial need status can be reliably accredited. Students are eligible for these scholarships in countries where need can be assessed or if they are part of a partnering non-profit organization or an partnering educational institution that can assess need.
Pioneer Admission Process
The Pioneer Research Program's admission process is holistic and rigorous. Students need to submit online applications with essays, school transcripts, and school counselor assessments. Pioneer has a unique procedure of verifying transcripts and assessments. If the application passes the screening process, students will be invited to interview. After the interview, there will be two rounds of the reviews before Pioneer Academics offers conditional admission, waitlist or rejection. If a student accepts the conditional admission, Pioneer Admissions will conduct concluding procedures which may include subject testing and committee review before full admission is granted.
Q&A
This listing appears in the following categories:
Pioneer scholars are often met with new ways of learning as they embark on their research experience. The main learning format, and the one that forms part of the backbone of the Pioneer Academic System, is an approach that emphasizes the asking of questions rather than the seeking of answers. This is often referred to as inquiry-based or inquiry-driven learning.
In an article published in the Journal of Inquiry & Action in Education, Inquiry-based learning (IBL) is defined as, "a student-centered approach driven by students' questions and their innate curiosity." This definitely characterizes the Pioneer experience. In fact, natural curiosity is something that Pioneer scholars bring to the program and a trait that helps them thrive.
Pioneer scholar Yvonne (Nigeria, art history/architecture, 2020) shared that her inquisitive nature was not nurtured in her prior educational experiences and that being encouraged to approach learning from a place o...more
Posted at 2/8/2023 1:20:59 AM