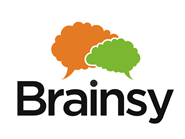 Brainsy, Inc.
Posted at September 25
The College Consultant Network (CCN) is the first knowledge-sharing platform and social media network dedicated exclusively to independent education consultants whose primary activities include helping high school students and their families select a college, school or other program that is a "best fit" for the student.
On the CCN, consultants can showcase their knowledge and expertise or interact directly with students and / or their families. The CNN also provides an interactive directory of helpful ancillary resources for students and / or consultants.
The CCN is powered by Brainsy Inc. and was originally incubated in partnership with the Higher Education Consultants Association (HECA) but now operates collaboratively on a non-exclusive basis with any independent education association. The long-term vision for the CCN is that it will be owned and operated by all members of the community that contribute to its growth and success.

Students and their famil...more