Evelyn Jerome-Alexander, M.A., CEP

Evelyn Jerome-Alexander, M.A., CEP
@MagellanCounseling
Certified Educational Planner
Magellan College Counseling
Los Angeles, CA
Magellan College Counseling helps students and parents navigate the college admissions process. We help students reflect on their...
InCall® Rates
| Duration | Price |
| --- | --- |
| 15 minutes | $40.00 |
| 30 minutes | $100.00 |
| 60 minutes | $200.00 |
Tags
College selection Application guidance Essay review Financial Aid advising Essay brainstorming comprehensive college guidance financial aid and affordability College list
Latest Knowledge Board posts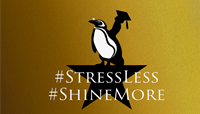 College Admissions Lessons From Hamilton
Monday, August 17, 2020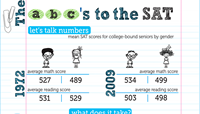 Test-Optional College Admissions
Friday, April 3, 2020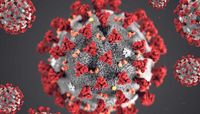 Coronavirus Throws Colleges A Curveball
Sunday, March 15, 2020
Biography
Magellan College Counseling helps students navigate the college admissions process. We work with students and their parents to achieve three goals:
+ To guide students as they explore their college options in search of schools that would be a good place for them to pursue their education ("fit/match");
+ To help students present the most advantageous college application package, maximizing their chances of earning admission to their top choice college(s);
+ To organize the process for both students and parents by task and timeline, minimizing stress. Work with students on development of college list, writing of resume/brag sheet, essay selection and writing, interview preparation.

Evelyn Jerome-Alexander founded Magellan in 2011, and has personally visited over 400 college campuses in the past ten years. She is a Certified Educational Planner, the highest designation for college counselors, and also an Instructor in UC Berkeley's college and career counseling certificate program. Magellan has counselors in Northern and Southern California, Ft. Collins, CO, Austin, TX and Chicago. All of our counselors have earned a Certificate in College Counseling.
Education
Johns Hopkins University
Bachelor's Degree
1988 - 1992
George Washington University
Master's Degree
1992 - 1993
UCLA
2011 - 2012
Certificate in College Counseling
Other
Publications
Volunteer
Volunteer College Counselor
Legacy High School
September 2013 - May 2015
Volunteered at a newly opened public high school in South Gate, CA, which served primarily low-income and underrepresented minority students.
Volunteer College Counselor
High Tech Los Angeles
March 2012 - May 2015
Began volunteering to fulfill the practicum for my UCLA Certificate in College Counseling. Continued to work with juniors and seniors for three years at this charter school in the San Fernando Valley.
Check back later for some activity here. Thank you!