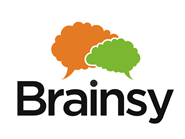 Brainsy, Inc.
7315 Wisconsin Ave. Ste 400W
Bethesda, MD 20814
Brainsy offers patented Software as a Service (SaaS) to power knowledge sharing and private social media reward networks. By deploying a Brainsy powered network, organizations can showcase subject matter experts and facilitate mentoring while earning non-dues revenue. Brainsy is backed by successful entrepreneurs-turned-Angels and is a portfolio company of TomorrowVentures, co-founded by Alphabet (formerly Google) Chairman, Eric Schmidt.
Contacts
John Miao
Director, Business Development
Highlights
Brainsy supports three key pillars for our clients.
COMMUNITY - PROMOTION - MONETIZATION
Participants in a Brainsy powered community will find their online profiles elevated across search engines and the internet.
This listing appears in the following categories:
Nothing matches that search just yet. Please check again later.
In the spring of my daughter's junior year in high school, she was just beginning to narrow down the list of colleges she might like to attend. As we are what I might consider an upper middle class family, there was very little chance we would receive any need-based financial aid to reduce the burden of tuition payments. We also have the good fortune of living in the state of Texas where there is a preponderance of good state schools. So, we were left with the common quandary of state versus higher cost private schools.
I visited what is now called the College Consultant Network (CCN) and found the site informative and user-friendly.
I advised my daughter to visit the site and offered to pay for any calls she made. After viewing several profiles she chose Whitney Bruce, an Independent Education Consultant with more than 20+ years experience in education but who also been successful in the corporate world. It was a simple process to request and confi...more
Posted at 10/17/2022 5:15:24 PM