Mark Cruver
@MarkCruver
Certified Educational Planner / Independent College Counselor / Founder
Capstone Educational Consultants
Mark Cruver is a former college Admissions Director turned college counselor, helping students and families navigate the college journey.
InCall® Rates
| Duration | Price |
| --- | --- |
| 6 minutes (SixFree Call) | $0 (No charge) |
| 15 minutes | $35.00 |
| 30 minutes | $70.00 |
| 60 minutes | $140.00 |
Tags
Application guidance Essay review Test prep Financial Aid advising College Selection Admissions Public Speaker Higher Education Enrollment Management Resume Writing Training Student Affairs Coaching Creative Problem Solving Educational Planner Students Leadership Development Career Counseling Student Financial Aid College Affordability Research Blogging Student Loans Staff Development Teaching Career Development Student Counseling College Education Planning College Applications Adolescents Parenthood Essay Development
Latest Knowledge Board posts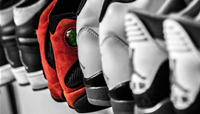 Dream School vs. Best Fit
Wednesday, March 20, 2019
Biography
Mark Cruver, M.Ed. CSA, CEP
With over 20 years of combined service in higher education admissions and private practice, providing individualized career coaching, college financial aid forecasting, academic mapping and student athletic advising, Mark has had the honor of personally consulting with more than 1,000 students and families about their college admissions decisions.

As one of only six Certified Educational Planners in Georgia, Mark also holds a certificate of educational consulting from the University of California, Irvine as well as a master of education in college student affairs from Azusa Pacific University and a bachelor of arts from Bryan College. He has since leveraged this unique background to build his private practice,
Capstone Educational Consultants, serving students and their families in their journey to college.

Mark takes students on a journey of both responsibility and reward toward the goal of gaining college admission. Over the years, gaining admission to college has become ever-so complicated. Capstone Educational Consultants helps students and families explore, prepare for and apply to colleges that fit them best academically, socially, athletically and emotionally. Our college counseling services takes the mystery out of the equation, simplifying the process, organizing the many components, resulting in more confidence and more acceptances.
Here Is What Others Are Saying About Mark
Mark provides excellent service as a college consultant. He is very professional in his approach, and related excellent with my son. Based on the good relationship that he developed, he was able to provide good directions based on the analysis that he did upfront. Mark is an excellent choice when your loved ones are facing the important college decision. -Peter

Mark has a natural gift for making others feel comfortable with his areas of expertise. He provided my son with valuable insights as he navigated college options which are the best fit for his academic aspirations, career goals and personal interests. Mark is an excellent communicator by going the second mile to understand his client's, needs, hopes and dreams. His honesty, solid work ethic, humility, compassion and respect for others are key contributors to his success. -Brian
Experience
Founder / Independent Educational Consultant / Certified Educational Planner
Capstone Educational Consultants
December 2012 - present
Capstone Educational Consultants became an American dream for me and my love for assisting students in capturing a vision for their own dreams and making them come true! After my extensive work in college admissions where I was able to meet personally with thousands of students, it was an easy step into becoming an independent college counselor. Capstone has grown since it's inception and remains the only certified college counseling practice located on the southern half of Atlanta.
Education
University of California, Irvine
2012 - 2014
Azusa Pacific University
Master's Degree
1997 - 2000
Masters of Education in College Student Affairs
Bryan College
Bachelor's Degree
1988 - 1992
Bachelor of Arts
Other
Certifications
American Institute of Certified Educational Planners (539)
November 2016 - November 2021
CPP, Inc.
November 2014 - present
CPP, Inc.
October 2013 - present
Courses
Advising the College-Bound Student Athlete
College Recruiting Group (091817)
Check back later for some activity here. Thank you!