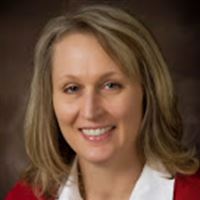 Cathy McMeekan
@CathyMcMeekan
Independent Educational Consultant
McMeekan College Consulting
College counselor with 25 years of experience in college admissions and high school counseling, specializing in college fit /financial aid.
InCall® Rates
| Duration | Price |
| --- | --- |
| 6 minutes (SixFree Call) | $0 (No charge) |
| 15 minutes | $30.00 |
| 30 minutes | $55.00 |
| 60 minutes | $100.00 |
Tags
admissions financial aid athletics college essay college lists transfer students performing arts admissions College Fit application guidance College Admission Counseling Independent Educational Consultant College application
Biography
Cathy is a college admission veteran with over twenty years of college counseling and admission experience. She has worked for both small private colleges, large public universities, and high schools, assisting a wide variety of students in the various stages of their college search process.

She believes staying current in the profession is vital to providing relevant and up-to-date information and advice for students and families and therefore devotes time and resources to visit college campuses and attend regional and national conferences. She is an active member of the Pacific Northwest Association for College Admission Counseling (PNACAC), Higher Education Consultants Association (HECA), and the National Association for College Admission Counseling (NACAC). She is active in the college admission profession as the chairperson of the Spokane National College Fair, held each fall. She is a member of the Rural Alliance Network, serving on the Design Team for the Rural Counselors' Network. Cathy served as president of PNACAC, a five-state regional association, in 2009-2010, and currently serves on the executive board in her capacity as the National College Fair Chair. She served on the National College Fair committee for NACAC at the national level and has served on both the Finance and Governance/Nominating committees at the national level.

For more information on services provided see the McMeekan College Consulting website.
Experience
Educational Consultant
McMeekan College Consulting
June 2012 - present
Director of College Counseling
Saint George's School
June 2004 - June 2012
Assistant Director of Admission
University of Oregon
October 2003 - June 2004
Director of College Counseling/Head Volleyball Coach
Annie Wright School
June 2002 - June 2003
Assistant Director of Admission
Northern Arizona University
July 2000 - June 2002
Assistant Director of Admission/ Transfer Coordinator
Linfield College
January 1993 - June 1998
Education
Oregon State University
Master's Degree
1998 - 2000
Masters in Education, College Student Services Administration
Linfield College
Bachelor's Degree
1985 - 1989
BS Business, minor Psychology, graduated Magna Cum Laude
Check back later for some activity here. Thank you!