Rana Slosberg
@RanaSlosberg
College Admissions Consultant
Slosberg College Solutions LLC
I work one-on-one with high school students and their parents to provide personalized college planning and application support. ...
InCall® Rates
| Duration | Price |
| --- | --- |
| 6 minutes (SixFree Call) | $0 (No charge) |
| 15 minutes | $45.00 |
| 30 minutes | $90.00 |
| 60 minutes | $175.00 |
Tags
Mock interviews Selecting high school classes Resume Building Application & Essay Guidance Comprehensive College Guidance Financial Aid & Affordability Selecting recommendation letter writers Brainstorming essay topics College Selection & List Development Students with LD Career & Major Guidance
Latest Knowledge Board posts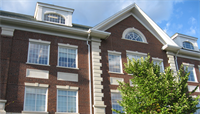 Rich Educational Opportunities at College
Wednesday, May 26, 2021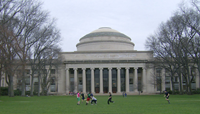 Some of My Favorite College Planning References
Friday, October 27, 2017
Biography
After a long and successful career with a Global 500 company, Rana decided to pursue a second career. Her son, who had recently graduated from Cornell University and her daughter, who was attending Massachusetts Institute of Technology, suggested that she might want to become an independent college admissions consultant. They recognized the joy she had working with them on their respective college searches. Rana went back to school, completed a certificate in Independent Educational Consulting, resumed visiting colleges, and founded Slosberg College Solutions LLC, where she works with high school students and their families on the college search and application process.

Rana has a Bachelor of Science degree in Systems Engineering from NYU, a Master of Arts degree in Computer Science from Queens College, and an Independent Educational Consultant Certificate from the University of California Irvine Extension. She attends workshops and college admissions conferences to keep abreast of changes in the field. Rana visits colleges regularly.

In addition to working with students, Rana speaks and blogs on a variety of college admissions topics.

Rana is a member of the Higher Education Consultants Association (HECA) and the New Jersey Association for College Admission Counseling (NJACAC).

Slosberg College Solutions LLC is a member of the Somerset County Business Partnership, the regional Chamber of Commerce.

Rana will be happy to refund the cost of your initial ECN call, if you contract with her for her college selection, college application, or comprehensive package.
Experience
College Admissions Consultant
Slosberg College Solutions LLC
April 2010 - present
I have worked one-on-one with high school students and their parents to provide personalized college planning and application support since 2010. This includes providing guidance in selecting high school classes, as well as volunteer and extracurricular activities. For juniors and seniors, I assist in selecting good match colleges, generate a college list, give financial aid advice, provide advice on making successful college visits, prepare for the college interview including a mock interview, support resume generation, provide tips on writing the college essay, brainstorm essay topics, edit student-prepared essays, and aid in the selection of recommendation letter writers.
Manager
BAE Systems
June 1975 - August 2009
Developed and managed embedded software development activities. Subsequently, implemented and managed process improvement activities.
Education
NYU
Bachelor's Degree
Sytems Engineering Summa Cum Laude
Queens College
Master's Degree
Computer Science
University of California Irvine Extension
Independent Educational Consultant Certificate
Other
Volunteer
Cook and serve lunch monthly at the soup kitchen.
Samaritan Homeless Interim Program (Poverty Alleviation)
September 2009 - present
Virtual College Coach
ScholarMatch (Education)
June 2018 - present
I work pro bono with 1 or 2 low income, high-achieving students per year on college selection, application and financial aid..

12/18/2019,
Rana Slosberg
replied:
There are many things you can do during your second semester of your junior year, including:
-.Determine what you are looking for in a college.
-.Research colleges to find ones that meet the criteria you have determined.
-.Visit the colleges, while the college is in session.
-.Set up your Common App and fill in what you can for the "common" portion. The application will roll over on August 1.
-.Brainstorm ideas for your college application essays.
- Once the Common App essay prompt comes out (typically in January), you can begin work on that essay.
- Select challenging classes for your senior year of high school.
- Make plans to do something meaningful (e.g., get a job, volunteer, learn something new, etc.) over the summer between your junior and senior year of high school.
- Prepare for and take the SAT or ACT.
- Keep up your grades and extra-curricular activities.
If you need guidance on any of these tasks, feel free to reach out to me.
1
Sponsored by:
Brainsy, Inc.


7/7/2017,
Rana Slosberg
replied:
The answer varies from college to college. You can check
http://www.collegedata.com
for the college you are interested in, under the college's "Admission" tab. This will tell you whether the interview is very important, important, considered or not considered at that college.