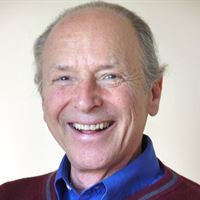 Tags
Essay review Test prep Tutoring Standardized Tests SAT ACT PSAT SSAT College Prep
Biography
With 30+ years experience as a former assistant professor of English at Skyline College, a tutor, and a workshop leader at Gonzaga, De Anza College, and Stanford, I work with people from middle school age to adult. I have Skype tutored students outside the U.S. for several years.

In addition to comprehensive test prep, I provide individualized tutoring programs for specific sections of standardized tests, and combined test prep (e.g., SAT/ACT, PSAT/SAT.)

My programs include assessing clients' strongest intelligences, and providing strategies and assignments tailored to reach their goals. Work is done using my exclusive guides, official test prep and the best available supplementary materials.

Additional programs include speed-reading, study skills, academic tutoring, and writing, grammar, and vocabulary improvement. I have managed my own independent educational consultancy, Prince Learning, tutoring individuals and small groups on most standardized tests, speed-reading and study skills, and writing and grammar improvement since 1985.
Experience
Instructor of SAT and ACT Prep, Speed-reading, Grammar, and Vocabulary
Foothill-De Anza College Community Education
January 1998 - January 2014
I designed and offered short courses on standardized test prep, Speed-reading, Grammar, and Vocabulary.
Assistant Professor of English
Skyline College
January 1988 - December 2008
I designed and taught all levels of reading courses (Speed-reading, Academic Reading, Reading Improvement, ESL Reading,) and courses in grammar, writing, vocabulary, and learning and study skills.
Instructor, GMAT Preparation for MBA in American Indian Entrepreneurship Program
Gonzaga Universtiy Graduate School of Business
April 2001 - October 2008
Designed curriculum, wrote materials for, and taught workshops on GMAT prep for the MBA in American Indian Entrepreneurship Program, and to undergraduates through Gonzaga University School of Business Administration.
SAT Verbal Instructor
University of Southern California School of Education
January 1997 - January 2003
SAT Verbal and Math Instructor
Sylvan Learning Centers
January 1989 - January 1996
Instructor
Stanford University—Learning and Organizational Effectiveness
January 2005 - May 2008
Designed curriculum for and taught courses in Speed-reading and Speed Learning and Taking Effective Notes to staff, students, and faculty
Education
University of California, Berkeley
Bachelor's Degree
University of Edinburgh, Scotland
Graduate work toward M.A. Honors, Philosophy
Other
Certifications
Lifetime Limited Service Credential in Language Arts and Literature
San Mateo Community College Districti
Lifetime Certification for Adult Classes in Development Reading and Rapid Reading
San Francisco Community College District
Check back later for some activity here. Thank you!

7/1/2017,
Norman Prince
replied:
Since a 34 is in the top 1% already, I don't think there is a good reason for you to take the SAT. Instead, work on improving your scores on the three ACT sections other than English. Incidentally, some colleges accept the ACT plus Writing as the equivalent of the SAT plus two subject tests.

If you decided to try the SAT, you should try any of the tests 5 through 8 since they are tests that were administered. They are free to print from the College Board. You should also do about the same prep you did for the ACT and take the practice test in a setting comparable to the ACT setting, perhaps a quiet library.

7/1/2017,
Norman Prince
replied:
The amount of improvement varies widely, depending on starting rate and comprehension. If a person is unable to finish the reading sections of standardized tests in the alloted time, the amount of improvement would vary with what proportion of the section was rushed and/or incomplete. If a person is also unable to complete other verbal sections and/or science sections on time, the score would improve still more.

When I work with students on test prep, I recommend speed-reading, for all slow or average readers, prior to test prep.Typical speed-reading results for slow or average readers are a tripling of rate with equivalent or better comprehension.