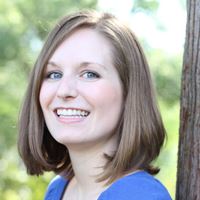 Kate Balboni, MA
@KateBalboni
Owner and Consultant
Balboni College Advising
Full service college advising including college search, resume and essay tutoring, interview coaching, and scholarship consulting.
InCall® Rates
| Duration | Price |
| --- | --- |
| 6 minutes (SixFree Call) | $0 (No charge) |
| 15 minutes | $20.00 |
| 30 minutes | $60.00 |
| 60 minutes | $90.00 |
Tags
College selection Application guidance Essay review
Latest Knowledge Board posts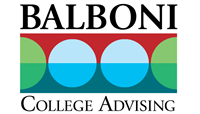 The Art of Demonstrating Interest
Friday, June 23, 2017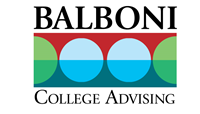 Early What?
Wednesday, May 31, 2017
Biography
The college search process is a daunting undertaking. High expectations and pressure from teachers, friends, family, and peers can make finding and being accepted to a college seem insurmountable.
Balboni College Advising aims to alleviate some of this anxiety by helping students and families navigate this process through a more pragmatic method. By identifying a student's strengths and aptitudes, discarding untrue myths, and thoroughly preparing for the admission process, students and families will be more like to find an appropriate college at which they can be happy and successful. Consulting with students and families in both a comprehensive setting as well as offering local presentations on the college search and application process.
Experience
Owner
Balboni College Advising
August 2015 - present
Providing concierge college counseling with services including:

Career and interest testing and counseling
College list selection
Standardized test (PSAT, SAT, SAT II, ACT) counseling
High school course of study guidance and GPA calculation
Application counseling
College visit preparation
Interview coaching
Resume building
Portfolio/Audition coaching
College essay tutoring
Learning Coach
College for America at Southern New Hampshire University
August 2015 - present
Senior Regional Admissions Coordinator
University of South Carolina
August 2012 - August 2015
• Review applications for admission through a holistic process to assist with the selection of the incoming first year class.
• Counsel prospective students, parents, and high school counselors via email correspondence, telephone conversations, and the Live Chat application.
Admissions Counselor
Drew University
August 2010 - August 2012
• Promote Drew University and recruit students in Pennsylvania, and Cumberland, Cape May, Gloucester, Salem, and Atlantic counties by attending regional college fairs and scheduling private high school visits.
• Oversee the institution's 7-year MD program with UMDNJ, working with an elite group of students and assisting them with the qualification process.
• Review applications for admission to ensure a strong incoming class for the next academic year.
Education
University of Saint Joseph
Master's Degree
2007 - 2010
Master of Arts in School Counseling
Cetified NJ/CT K-12 School Counselor
College of Saint Elizabeth
Bachelor's Degree
2003 - 2007
Bachelor of Arts in Psychology
Minor in Sociology
Other
Publications
TapInto.net
May 2017
Monthly column on the basics of the college admissions process.
Check back later for some activity here. Thank you!