Jacqueline Hicks Grazette
Jacqueline Hicks Grazette
@JacquelineGrazette
CEO and Chief Education Officer
MyCollegeAdvisor.Net, LLC
MyCollegeAdvisor.Net provides college counseling, ACT/SAT/AP prep, personal tutoring, accommodations testing, and financial aid planning.
InCall® Rates
| Duration | Price |
| --- | --- |
| 6 minutes (SixFree Call) | $0 (No charge) |
| 15 minutes | $5.00 |
| 30 minutes | $10.00 |
| 60 minutes | $125.00 |
Tags
College selection Application guidance Essay review Test prep Financial Aid advising IEP 504 accommodations testing act sat ap exam prep
Latest Knowledge Board posts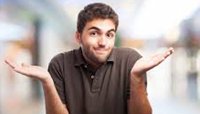 Need a Job after College? A Career Center Adviser or IEC can help!
Sunday, July 23, 2017
Biography
My name is Jacqueline and I am the CEO of MyCollegeAdvisor.Net and the Chair of the MyCollegeAdvisor.Net College Access Program. I have spent more than 20 years working in education. I am celebrating 12 years of being an independent educational consultant. The photos and testimonials on our website will give you some sense of the range of students I have taught and counseled, the fun we have had, and the support I give my families.

A graduate of Harvard for my A.B. and M.B.A., I was admitted to all 20 colleges to which I applied including Harvard, Princeton, Columbia, the University of Chicago, Vanderbilt, and Northwestern. I learned a great deal from being a first generation college student and never forgot the help I received along the way. It is these lessons and personal commitment to seeing all children succeed that I bring to my staff and to the families we work with on college applications.

Our practice areas at MyCollegeAdvisor.Net center around the following services: college counseling and advising, standardized test preparation and subject area tutoring for high school, college, graduate students and working professionals. We also offer assistance in educational accommodations for testing, IEP and 504 planning. We are also now offering assistance in admissions to boarding and private schools. Our headquarters office is in Annapolis, where we serve clients all around the world via the internet and in-person locally via the Annapolis office. We should be able to conveniently meet your tutoring needs. Why work with us?

Standardized test preparation. Test preparation and college counseling are documented areas of weakness that are prevalent in both public and private schools. Many students are not receiving the support they need through their institutions, due to the high student-to-counselor ratio in these schools. For example, most public school counselors are assigned about 3-500 students to individually counsel. That is far too many for a counselor to give any one student much individualized attention. Few teachers have taken AP, ACT or SAT exams recently; rarely do they understand how to present content in the classroom in ways that match how students will be rigorously tested on those exams. Home-schooled students also need counseling advice. At MyCollegeAdvisor.Net, we have staff qualified and experienced in helping families from these varied situations.

College admission support. Without professional independent counseling, most students begin the college testing and application process too late or without any real strategy as to how to get into their desired schools. Repetitive SAT testing is not in and of itself a college admissions strategy, but is the default, inadequate advice given to or taken by most families. Families should seek a qualified independent counselor by the completion of the 8th grade for admission planning. Admissions officers will be evaluating a student starting with the 9th grade, whether a student is aware of it or not.

Financial aid planning. As early as possible, families should sit down with a person skilled in financial aid to think about all need and/or merit based options available for their child. Resources should be planned for investment in study abroad programs, enrichment programs, and premier educational institutions offering summer college preparation, key factors in assisting a student's academic and cultural development. After admission, if resources fall short, a skilled financial aid counselor can help with the search for external support. We offer these services at MyCollegeAdvisor.Net, at any stage of your application and admission process.
Gain peace of mind. Just as a family has a medical doctor for the child's physical care, a family should have an independent college counselor for important educational decisions. College does not just help children gain employment; admission to a high quality education can significantly change many more aspects of their lives.
At MyCollegeAdvisor.Net, we are dedicated to using our in-depth knowledge of testing, financial aid and admissions to your benefit. Put our proven expertise to work for you; contact us for a free consultation. Make the investment in your child's future today.
Experience
CEO and Chief Education Officer
MyCollegeAdvisor.Net, LLC
January - present
Assistant Director K-University Education, Smithsonian Institution (NASM)
Smithsonian Institution
February 1988 - June 1997
Teacher and Adviser
St. Albans School for Boys
January - January
Teacher and Adviser, Georgetown Day School
January - January
Education
Harvard University
Bachelor's Degree
A.B. English and American Literature. Additional coursework concentrations in History and Government.
Harvard University
Master of Business Administration (M.B.A.)
Other
Publications
CollegeXpress
Articles discusses easy, debt-free ways students and parents can lower the cost of college.
The Washington Post
March 2007
Article discusses the importance of attribution in student research and writing. Looks at challenges kids face in distinguishing what is original and what needs notation. Discusses the overuse of Wikipedia and how colleges such as Princeton have responded.
Advanced Placement U.S. Government and Politics Teacher's Manual to accompany The American Democracy Tenth Edition
McGraw-Hill Companies
February 2011
Certifications
CEO
MyCollegeAdvisor.Net, LLC
Volunteer
Friend and volunteer instructor
South Bowie Library (Education)
January - present
Volunteer instructor
Molly Raisner Library (Education)
June 2017 - July 2017
Check back later for some activity here. Thank you!

8/10/2017,
Jacqueline Hicks Grazette
replied:
Hi Laurie,
I apologize for the delay in answering you, but it took me a while to figure out where questions for me are posted in ECN. I may be able to help, if it is not too late, but would need to know more about the situation. Please feel free to give me a call or provide a number where you can be reached.